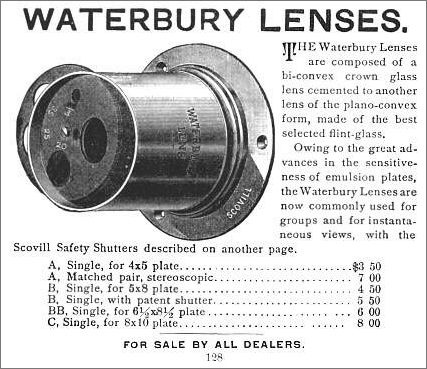 Copyright ©1999 by Rob Niederman - ALL RIGHTS RESERVED

As with the Horsman Eclipse, Waterbury cameras were also offered as complete outfits with everything needed to take and develop pictures.

Waterbury View Camera, c.1888
1892 Catalogue Camera & Lens Listings

This 1892 advertisement points out that Waterbury lenses were composed of a crown glass lens cemented to a flint-glass lens. This combination created flat-field lenses free from astigmatism.