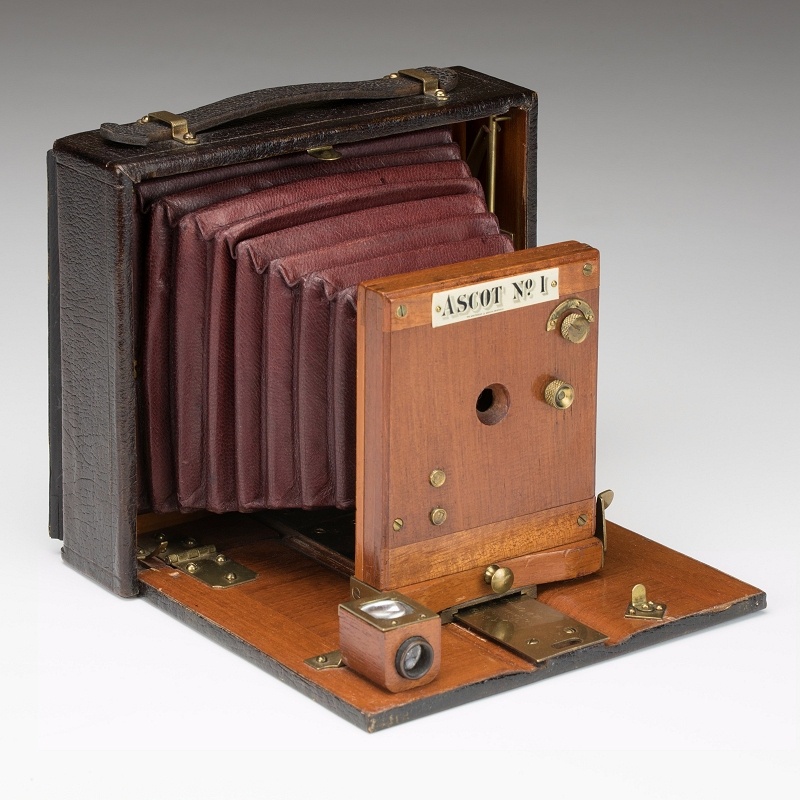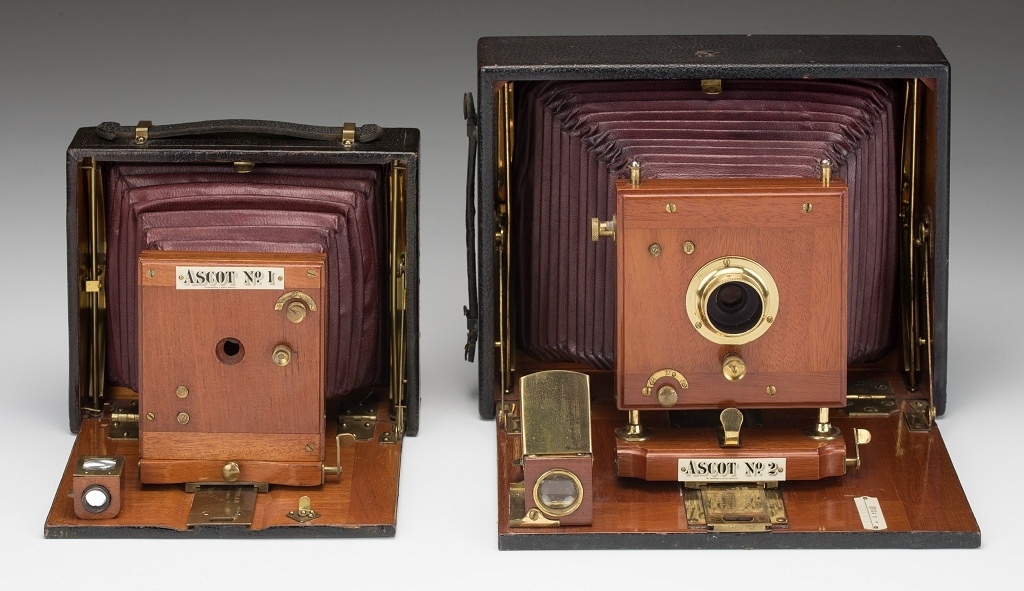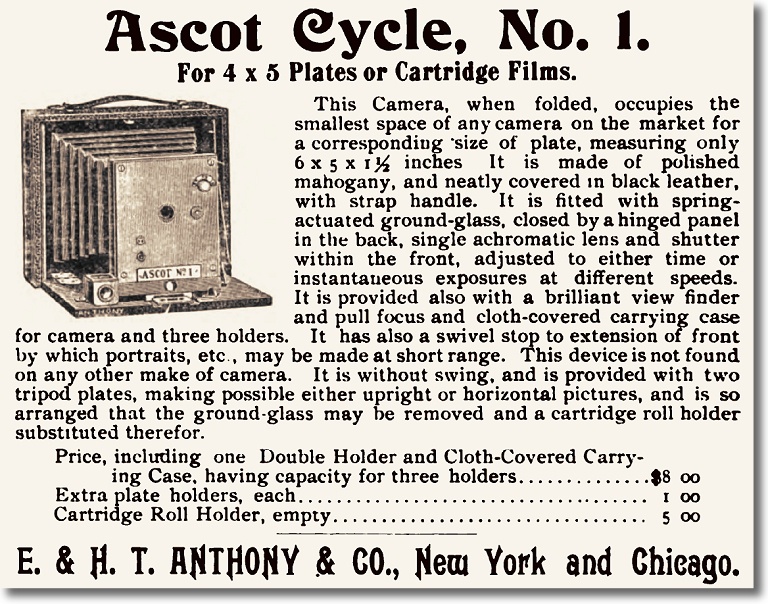 "An entirely new series of folding hand-cameras introduced this year is the Ascot Series, made by Messrs. E. & H.T. Anthony & Co. of New York and Chicago. Their special features are extreme portability, fineness of construction, and their adaptability for either plates or cartridge films as the worker may desire." (The Photo-Miniature. June 1899)


After years of searching, a fine 4x5 inch format Anthony Ascot Cycle No.1 joins my 5 x 7 inch No.2 model. Each camera is rare and having the pair even more so.

As with the No.2, the No.1 shown here is unknown to most collectors. As background, from mid-1899 to 1900 the E. & H.T. Anthony Company created a series of folding cameras under the name "Ascot." All were made of leather covered mahogany bodies with brass hardware. It is believed the cameras were manufactured at the Scovill & Adams Connecticut factory.

Of the twenty models offered, only two 'cycle' versions had internally mounted shutters. What is surprising is that Anthony made 20 camera models in barely a year. The Ascot series was then sold to a group of four companies that merged to form the Rochester Optical and Camera Company.

In 1899, the Ascot Cycle No.1 outfit sold for $8.00 which is about $269 when adjusted for 2021 inflation.

Ascot Cycle No.1, c.1899
E. & H.T. Anthony & Company, NY.

Copyright © 2022 by Rob Niederman - ALL RIGHTS RESERVED

4 x 5 inch Ascot No.1: Red Leather bellows and bed mounted reflex finder. Simple TIB shutter mounted inside wood front standard. This is a cycle style design, meaning camera and plateholders are stored in a side-by-side case. The case can be strapped to a bicycle's top bar.

Comparison of 4 x 5 Ascot No.1 and 5 x 7 Ascot No.2 cameras.

1899 Anthony advertisement for the Ascot Cycle No.1