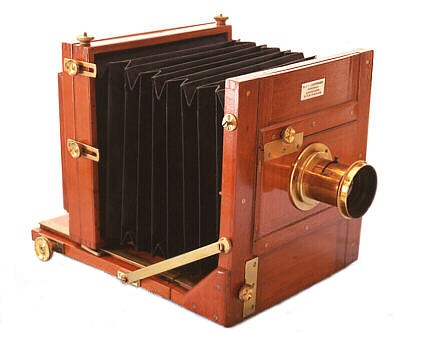 Copyright ©2002 by Rob Niederman - ALL RIGHTS RESERVED

The Underwood Instanto is a classic example of British tailboard body pattern with all of the fine craftsmanship.

All mahogany wood pieces are color matched and highly polished.

Meticulous craftsmen also took the time to align all of the screw head slots and somehow able to make the heads perfectly flush to the wood surface ... amazing.

This particular example is a whole-plate format.

The "Instanto" Underwood's Patent, c.1896
E. & T. Underwood, Birmingham, England