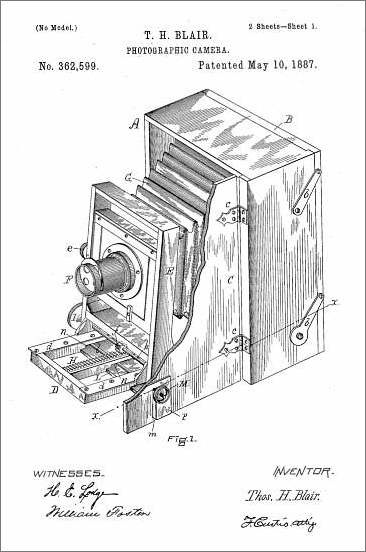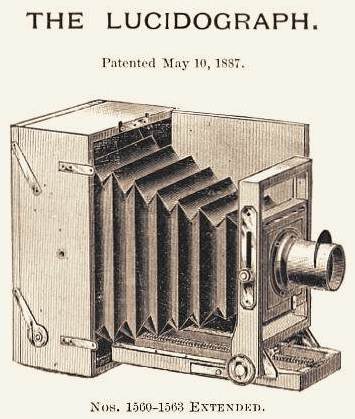 Copyright ©2001 by Rob Niederman - ALL RIGHTS RESERVED

The Lucidograph, 1884-90
References and Patents

There are few advertisements and catalogue entries for the Lucidograph. The whole-plate format does not appear in catalogue references until sometime after 1887, when the company moved and renamed "The Blair Camera Company."


Above:
1885 advertisement for the Lucidograph by the Blair Tourograph And Dry Plate Company. Sizes through 5x8 were advertised. Note: The 5x8 No.3 model selling for $29 in 1885 would be about $341 in year 2000 dollars.


Left:
1890 Oscar Foss catalogue reference. This engraving is identical to one appearing in the Blair Camera Company catalogue.

Illustration in the 1887 patent submitted by Thomas Blair. The patent describes in detail
the camera design, features, and benefits.