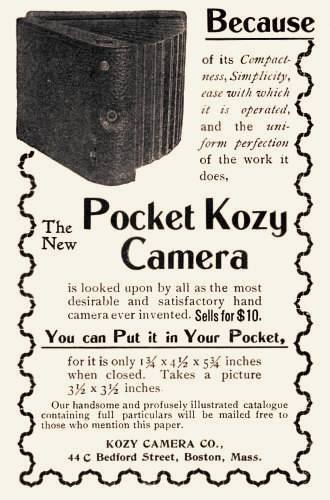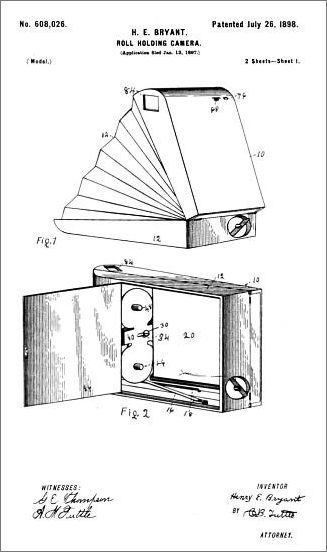 Copyright ©2003 by Rob Niederman - ALL RIGHTS RESERVED

This advertisement appeared in early 1898; probably before the 10 day trial promotion.

Kozy Cameras, 1897 & 98
Round Face Camera Advertisement and Patent

Illustration from 1898 patent #608,026 that was submitted by Henry E. Bryant. It describes the third body style. The original body design patent is number 478,837 dated July 12, 1892.