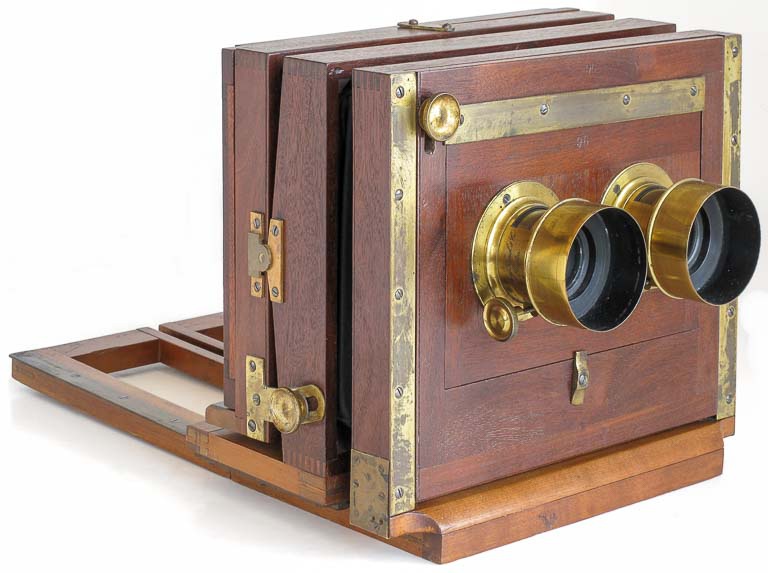 Copyright ©2001 - 2020 by Rob Niederman - ALL RIGHTS RESERVED

This is a late-1860s field camera made by John Stock in the American Optical Company's factory.

It is an early robustly built American camera for stereo image pairs using the wet collodion process. The plate format is 5" x 8" in which two images would be exposed at the same time. In many cases, the stereo septum can be removed and a single lens used for a single picture on the plate.

A matched pair of Benjamin French & Co. (Boston) rapid rectilinear lenses are mounted.

American wet plate stereo field cameras are rare. By the mid-1870s, these cameras were built lighter (less 'robust') as the dry plate process became popular (no messy, toxic chemistry to prepare in the field). As a result, stereo photography became more accessible because the dry plate process was simpler and less demanding.

By the turn of the century, roll film based stereo cameras were becoming common and replacing dry plates.

Stereo Wetplate, late 1860s
John Stock / American Optical Company. New York, NY.

Late-1860s John Stock stereo wetplate (with American Optical Company markings)
Build Lot No.96, Benjamin French & Co. Lens Pair