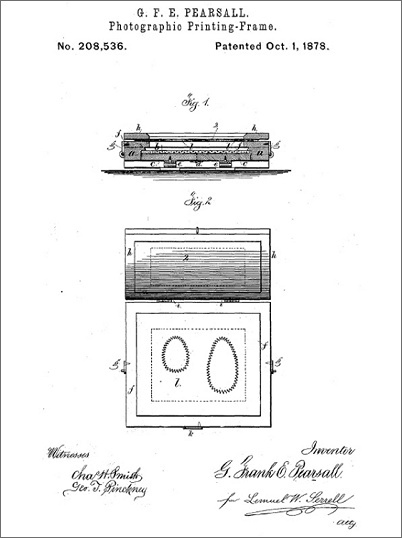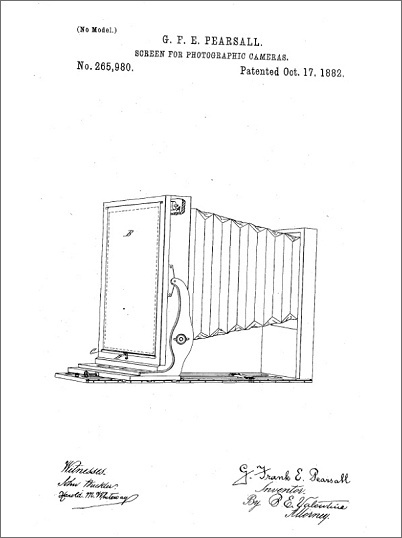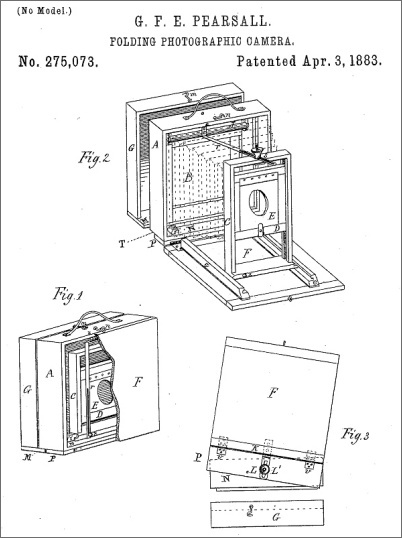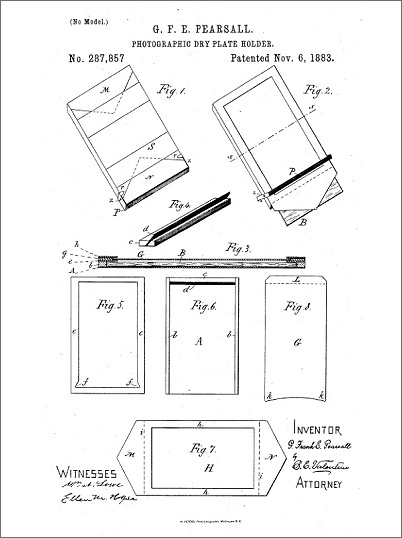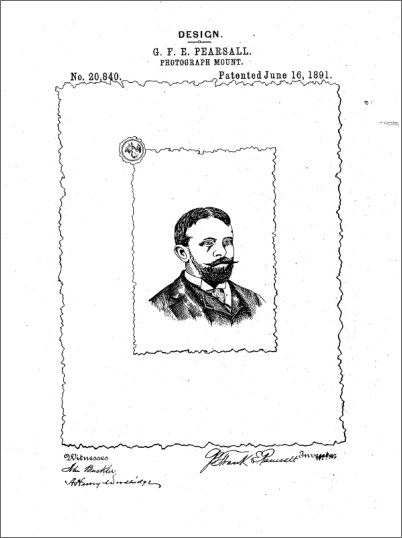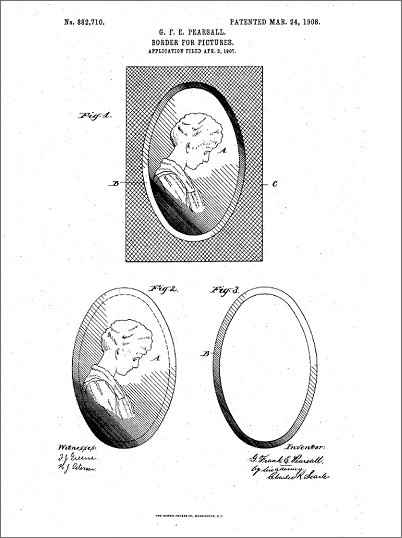 Copyright ©2013 by Rob Niederman - ALL RIGHTS RESERVED

Shown here are six patents given to Frank Pearsall spanning 1878 to 1908. Three of the patents apply to his Compact Camera:
retractable silk viewing screen, the camera, and an innovative, very thin plateholder.

Frank Pearsall's Patents
G.F.E. Pearsall. Brooklyn, NY.