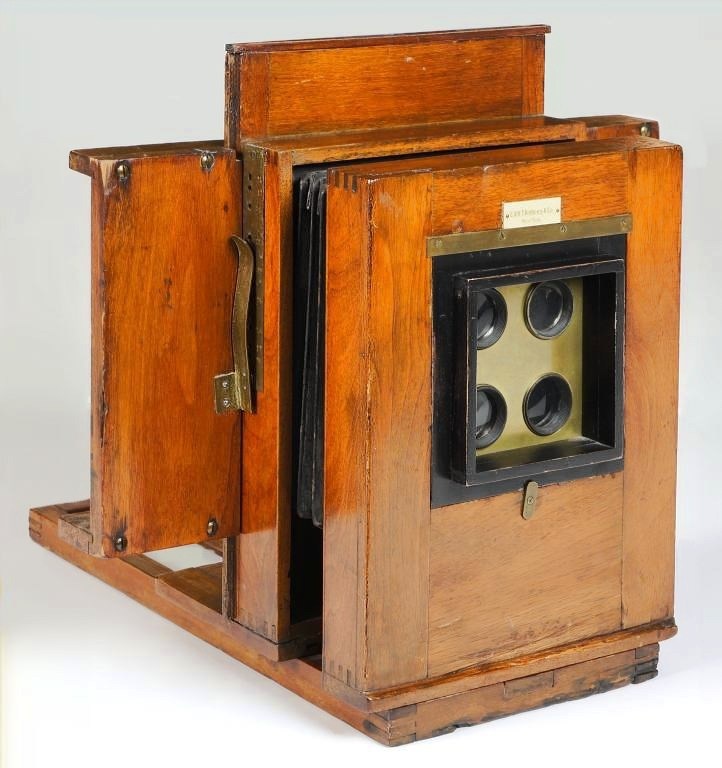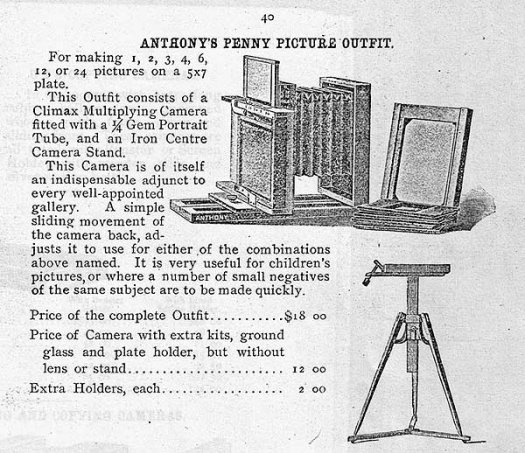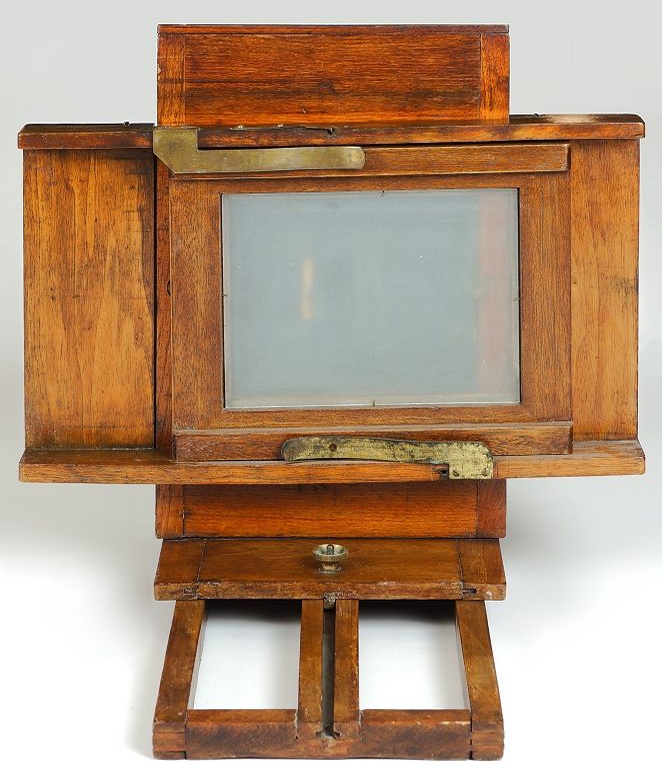 Copyright ©2016 by Rob Niederman - ALL RIGHTS RESERVED

Multiplying cameras were very popular from the 1880s to just after 1900. These cameras were desirable for making different size images quickly and easily. The wide back design allows a plate holder to move side-to-side and the tall board enables the entire back to rise or fall. This combination of movements used with masks could produce 1, 2, 3, 4, 6, 12, or 24 pictures on a single 5x7 inch plate.

This camera was also offered by Anthony as a "Penny Picture" outfit which comprised of a Climax Multiplying Camera fitted with a ¼-Gem Portrait tube and an Iron Centre stand. The sliding back was advertised as adjusting "to use for either of the combinations above named" (referring to the number of pictures able to be made). It was also described as "very useful for children's pictures, or where a number of small negatives of the same subject are to be made quickly."

The body is made of mahogany with a cherry base and the version shown here is fitted with a 4-tube portrait lens array. Although not advertised in this configuration, photographers often added multi-lens set ups to speed up the photography process.

Price of a complete Penny Picture outfit was $18.00 ($12.00 without the lens).

Front view of the Climax Multiplying Camera.
Size is 5 x 7 inch format.

Climax Multiplying Camera, 1880s - 1890s
E. & H.T. Anthony & Company, NY.

Rear view of the Climax Multiplying Camera.
Size is 5 x 7 inch format.